Some player has more than 24h ingame but still haven't gotten the achievement, so i think this guide might help yall.


Check the in game statistic.
All you need to do is check your "in game" statistic.


Launch the game ==> Game setting ==> Statistic ==> check the "Chill time" to see how many time you need left.


After you have enough 24 hours, you will get the achivement.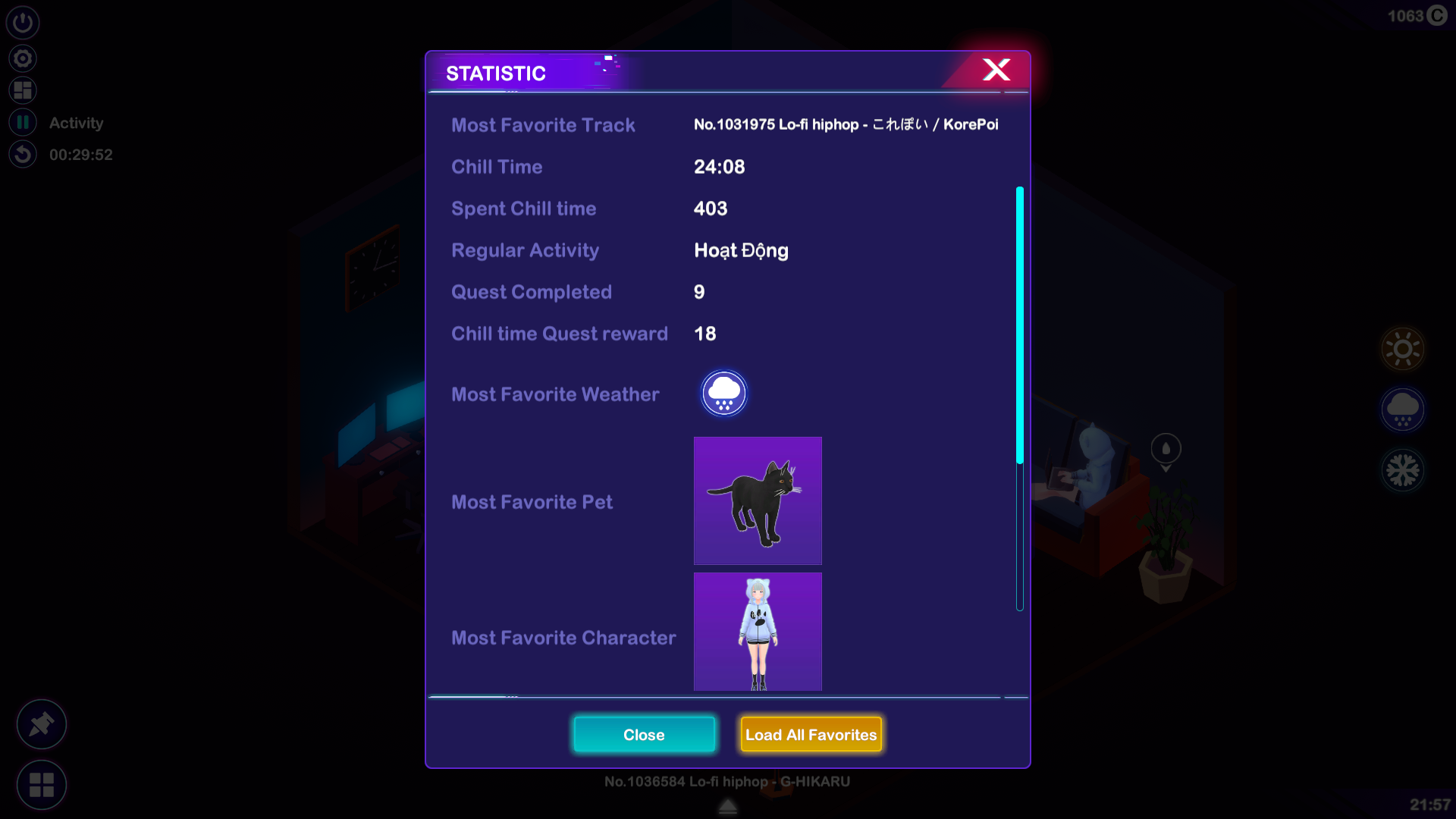 Hope this little guide can help you.




This is all about Chill Corner – How to Unlock (Hard working) Achievement Guide; I hope you enjoy reading the Guide! If you feel like we should add more information or we forget/mistake, please let us know via commenting below, and thanks! See you soon!